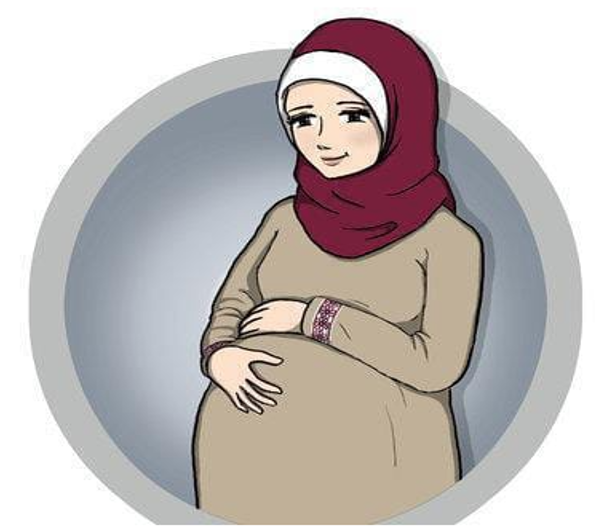 After the Eid al-Fitr gathering, the most awaited ritual is Eid al-Fitr eating. Unfortunately, not all Eid meals are safe for pregnant women to consume. During Eid, your table will undoubtedly be laden with various of delectable dishes. Sweet drink and pastries are on the table, ready to be devoured. Is Eid food, on the other hand, safe for pregnant women?
I'm sure you worried. On one hand, you don't want to miss out on the chance to eat Eid delicacies. However, there are some concerns about whether these foods are safe and beneficial for the developing fetus. Don't worry, even if you're pregnant, you can still eat Eid food. As long as you constantly pay close attention to the portion and type of the food you consume. Check out the health information below so that pregnant women stay healthy during Eid.
Healthy Eid tips for pregnant women:
Ensure that you consume enough of water.
Ice drinks from fruits or soda are incredibly refreshing. Moms, this type of drink, on the other hand, contains a lot of sugar. Sugar consumption during pregnancy is harmful to the developing fetus in the womb. Therefore, if you're in a family gathering, the main drink should be water. Water keeps your body hydrated, relieves constipation and reduces the risk of urinary tract infections.1
Sugary meals and beverages should be consumed in moderation.
Pastries such as nastar, snow white, and layer cakes, as well as sweet drinks like syrup, fruit ice, and mixed ice, are still permitted as long as they are not taken in excess amount of foods. Too much sugar consumed during pregnancy can cause gestational diabetes, which can lead to a large baby deliveries (macrosomia) and other complications such as obstructed labor. So, when it's snack time, don't eat the cookies as your main snack. Keep alternating with healthy snacks.2
Limit your intake of fatty meals.
During Eid, chicken opor, fish curry, rendang, vegetable ketupat, and other coconut milk-based dishes will undoubtedly be offered. These cuisine are high in fat and necessary for fetal nervous system development. In addition, fish, lean meat, and skinless chicken, also contain protein and micronutrients such as folic acid, calcium, and iron, which are essential for a healthy pregnancy. Therefore, pregnant women are permitted to consume these food.
However, it is important to limit your intake of these fatty meals in order to prevent weight gain and obesity in pregnant women. Avoid consume foods that contain coconut milk consecutively in a day or several days. It is recommended to consume foods in sufficient portions, balanced nutrition interspersed with healthy snacks.2
Fruit and vegetable consumption
Eat more fruits and vegetables during pregnancy. Various types of fruits and vegetables are high in fiber, so you can stay full longer and help improve digestion. Several types of vegetables, such as broccoli, dark green vegetables e.gspinach, beans, tomatoes, could help decrease cholesterol levels in the body and contain lots of vitamins and minerals that pregnant women need.3
Choose nutritious snacks
It might be tough resisting the urge for having snacks, but don't worry, snacking is necessary to achieve nutritional requirements during pregnancy. Even if sweet cakes fill the table during Eid, resist the temptation and opt for a healthier snack, such as whole grain breads, almonds, salads of fresh vegetables and fruits which are rich in vitamins and minerals as well as fiber to prevent constipation, unsweetened yogurt, low-fat milk and cheese which contain calcium and other nutrients for you and your baby in the womb. 1
Do exercise on a regular basis.
During fasting, if you have time to take a break from daily activities, now is the time to get back living a healthy lifestyle. Exercising during pregnancy can help relieve stress, manage weight, sleep better, and help maintaining yourhealth. Just do simple exercise, such as walking, swimming, Kegel exercises, or yoga. Do this for 20-30 minutes every day. Stop immediately if your body begins to feel weak and relaxed for a moment.3
Take you pregnancy vitamins.
Even in the festive mood of Eid, the medicines and vitamins that are prescribed by your doctor must still be taken. Vitamins for pregnant women often contain folic acid, calcium, and iron, all of which are essential for preventing birth abnormalities in babies.3
Being able to meet lots of relatives during Lebaran certainly makes mothers very excited, but don't let the excitement keep you from paying attention to what's going on with your pregnancy. Use some of the suggestions above to keep healthy over Eid.
References:
Adda Bjarnadottir, MS, RDN, et al. 13 Foods to Eat When You're Pregnant. Healthline. Updated on: August 13, 2022. Available at:
https://www..com/nutrition/13-foods-to-eat-when-pregnant
NHS-UK Is Have a healthy diet in pregnancy. NHS-UK. Updated on: February 14, 2020. Available at:
https://www.nhs.uk/pregnancy/keeping-well/have-a-healthy-diet/
Adelia Marista, et al. 8 Tips Lebaran Sehat Bagi Anda yang Sedang Hamil. Honestdocs. Updated on: June 19, 2019. Available at:
https://www.honestdocs.id/tips-lebaran-sehat-untuk-ibu-hamil