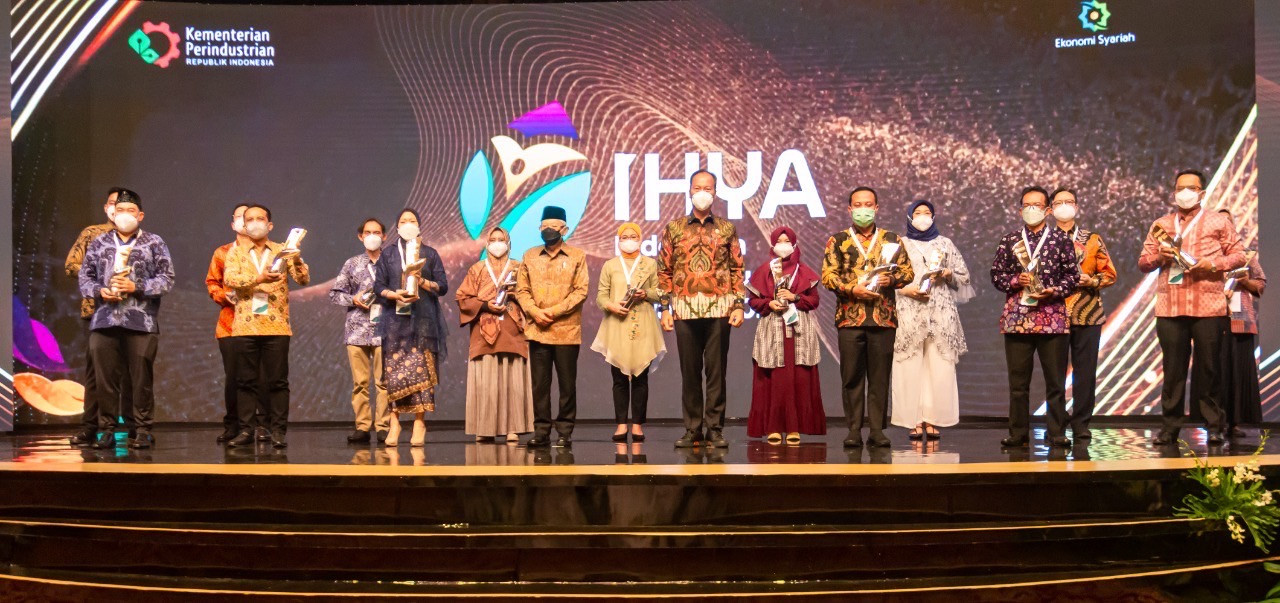 PT Darya-Varia Laboratoria Tbk ("Darya-Varia") has successfully won Indonesia Halal Industry Awards 2021 (IHYA 2021) for the Best Export Expansion category. This award was received by Agus Heru Darjono as Corporate Strategic Initiative Director.
IHYA 2021 is an award initiated by the Ministry of Industry (Kemenperin) to be able to attract halal industry players and measure the strength of the domestic halal industry. In addition, IHYA 2021 is also a form of appreciation to industry parties, both small and large, who have struggled to maintain the halal industry and even been able to develop it more optimally to the global arena. The award event was witnessed by the Vice President of the Republic of Indonesia, Prof. Dr. K.H. Ma'ruf Amin and the Minister of Industry of the Republic of Indonesia, Agus Gumiwang Kartasasmita.
After going through very strict selection and judging stages, Darya-Varia was able to become the champion in the Best Export Expansion category. Based on the assessment criteria in this category, Darya-Varia is considered an industrial company that is able to show outstanding export performance of halal products.
"We are very grateful for the title of Best Export Expansion at the prestigious IHYA 2021. A very extraordinary recognition for Darya-Varia. This award is a source of enthusiasm for us to continue to maintain and develop the Company's business in the halal industry so that we can continue to provide the best quality and halal health products for consumption by the Indonesian people and globally." said Agus on Friday (17/12) at the Hotel Indonesia Kempinski.
To date, Darya-Varia products which are marketed domestically and exported have obtained halal certificates. In addition, all Darya-Varia factories have also implemented the Halal Assurance System. The products which include medicines and health supplements are exported to countries in Southeast and East Asia; such as the United Arab Emirates, Malaysia, Mongolia, Myanmar, Vietnam, the Philippines and Singapore.