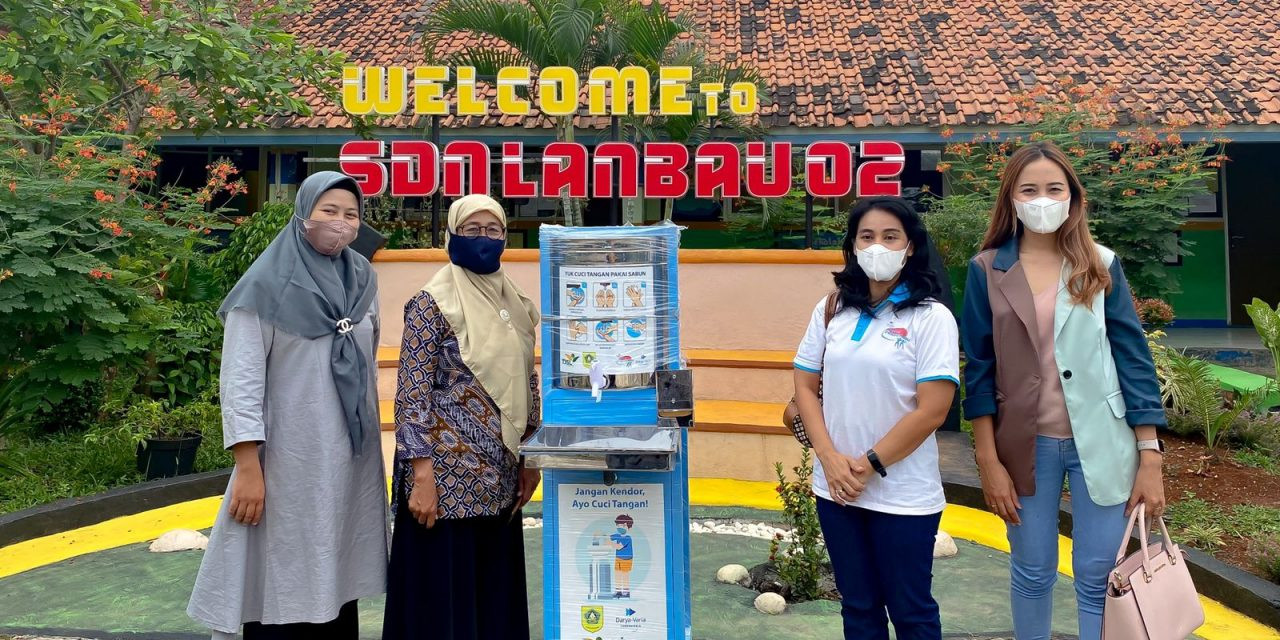 As a pharmaceutical company, PT Darya-Varia Laboratoria Tbk (Darya-Varia) is alaways commited to sanify Indonesian people through high-quality health products and corporate social and environmental responsibility programs (CSR).
In 2021, Darya-Varia Citeureup Plant implemented CSR programs, one of its was providing sink donation to 30 elementery schools spread accross Bogor Regency. This donation was a form of Company's concern to school's facilities and infrastructures as well as helped prevention the spread of COVID-19 among school children.
Through the realisation of this CSR program, Bogor Regency Government gave a appreciation to Darya-Varia Citeureup Plant by awarding it as an executant Company of Corporate Social Environmental Responsibility 2021. This award handed over by Acting Regent of Bogor, Iwan Setiawan.
In the future, Darya-varia will continue to implement CSR programs that have positif impact on the lives of Indonesian people.